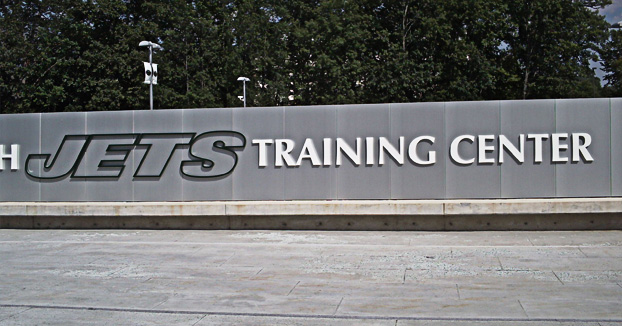 The New England Patriots went to the Super Bowl last year. This year's roster is more talented.
This team is flat-out loaded.
There are going to be some very good players released on the final cut down.
Instead of getting cute in the draft as they have done in recent years, and trading back a lot, with mixed results, the Pats had a c-change in philosophy this year.
The traded up twice in the first round, and grabbed two difference-makers in the Front Seven
Here are the trades to refresh our memories –
*Cincinnati traded its first-round pick (No. 21) to New England for the Patriots' first- (No. 27) and third-round (No. 93) picks.
*Denver traded its first-round pick (No. 25) to New England for the Patriots' first- (No. 31) and fourth-round (No. 126) picks.
At 21, the Pats picked Syracuse DE/OLB Chandler Jones, and at 25, they grabbed Alabama linebacker Dont'a Hightower, who can play inside or out.
These guys both have the potential to be special.
In the third round, they picked Arkansas pass rusher Jake Bequette, who consistently got to the quarterback for the Razorbacks.
Staying on the defensive side of the ball, the Patriots had issues in the secondary last year, but made a few moves this off-season to rectify the problems.
They signed free agent safety Steve Gregory, who spent the first six years of his career in San Diego. The Staten Island-native might lack ideal size (5-11, 200), but he's a smart, instinctive football player, a Belichick kind of player. He will fit in well in Foxboro.
The Patriots also signed cornerback Marquice Cole as a free agent. Jets fans know how underrated this guy is. He's fast and smart, and whenever he was called on to fill in, he did a solid job. For some reason, after doing a nice job of taking him off the scrap heap and developing him, the Jets then undervalued him. He should help New England.
Last year, the Pats picked Virginia cornerback Ras-I Dowling at the top of the second round, but he quickly landed on injured reserve. Getting him back in 2012 will help this team. This kid is a good football player.
The Pats got one of the steals of the draft in seventh round cornerback Alphonzo Dennard. He was a second or third round talent, but slipped in the draft because he got arrested after an altercation with a police officer in Lincoln. If he stays on the straight-and-narrow, he will definitely help New England.
The Pats also re-signed former Jet, James "Dig" Ihedigbo, who spent three seasons in New York. He's a good third safety and special teamer.
The consensus in the scouting world is that the Patriots reached for Illinois' safety Tavon Wilson in the second round. We will see how this works out. He's a very similar prospect to Jets' sixth round pick Josh Bush. They are both converted corners, so teams still weren't 100 sure about them as safeties.
If you think the Pats had a good off-season on defense, wait to you get a load of what they did on offense. We will get into that on Tuesday.
July 16, 2012
(Premium will return by 9:30 pm on Tuesday.)
---