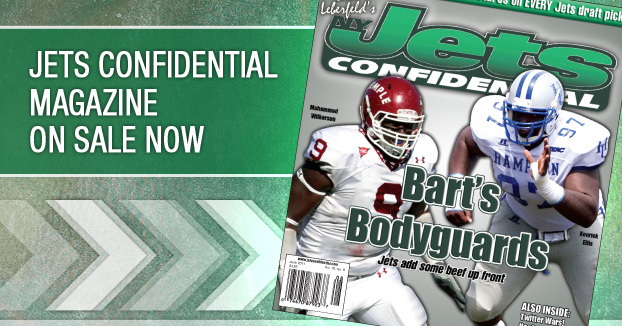 Pick up the latest issue of Jets Confidential Magazine on a Tri-State area newstand or subscribe by calling 1-800-932-4557 (M-F, 9-5).
In the issue, we have full-page features on all the Jets draft picks, tons of Whispers, and a new feature called "Twitter Wars," which includes Pat Hanlon vs. Rex Ryan.
Don't miss out.
You don't want to miss this issue.
---