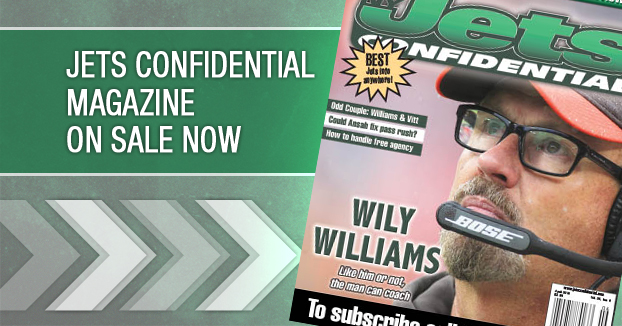 The Jets had eight defensive penalties in their recent loss to the Denver Broncos
So a big focus this week in Jets practice has been about playing more disciplined defensive football.
"Gregg (Williams) likes us to play hard, but he always says you gotta be smarter," said Jets defensive end Jordan Jenkins. "He wants you to play hard, but don't do dumb stuff. We had really made dumb mistakes. Like we took shots on (Broncos quarterback Brett Rypien). It was like, yeah we had the quarterback, but he gets up still playing the next play and he's got a first down and so really it was pointless. He was like, play hard, but don't dumb mistakes."
But it must be pointed out that the Jets need to play smarter defensive football goes beyond the penalty issue.
They must must be more disciplined in a number areas, including their zone pass coverage and setting the edge against the run, which have been two problematic areas for them this season.
If players aren't able to execute their assignments in these areas, they clearly need to be replaced.
********
To subscribe to Jets Confidential Magazine, click below, or call 1-800-932-4557 (M-F, 12-4).
---