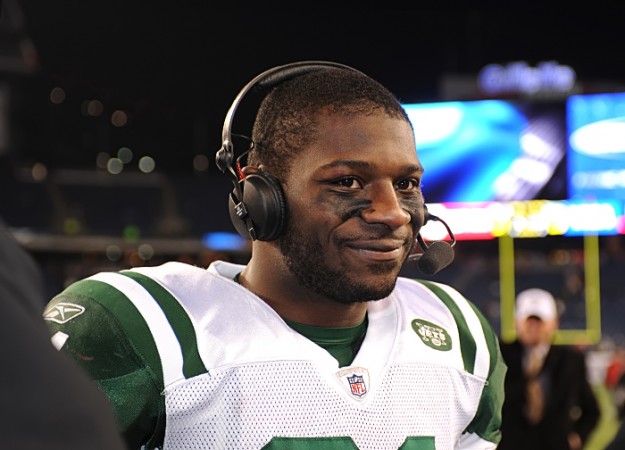 Florham Park – Dan checks in again from One Jets Drive in Florham Park with some more of "The Good Stuff." Just $7.95 a month to subscribe.
It's pretty remarkable how healthy the Jets are right now.
They have three starters on injured reserve, but all have backups where there is no, or little, dropoff.
Sione Pouha for Kris Jenkins, Eric Smith for Jim Leonhard and Wayne Hunter for Damien Woody – all of these scenarios have worked out well.
And that is it. Everyone else is going to play on Sunday.
The Colts had 19 players on injured reserve when the Jets played them two weeks ago, and New England had 15 last week. The Jets have just five. The three aforementioned guys, and two backups – DE Ropati Pitoitua and QB Kevin O'Connell.
The Jets health situation is really helping them right now . . .
Speaking of health, injuries have created an ugly situation at left tackle for the Steelers, and look for the Jets to take advantage of it. Jonathan Scott and Trai Essex have been platooning there, and the results are often ugly . . .
Brad Smith looked pretty nimble today at practice. His groin didn't seem to be bothering him much, if at all. In one drill, I saw him do a 360 degree move with no issue.
The Wildcat will be back this week . . .
The Jets practiced inside their fieldhouse on Friday, but don't for a second think it's a break from the cold. There is no heating in the building, and it's like an icebox in there . . .
The Jets played the Styx song "Renegade" in practice on Friday. This song has become the Steelers' unofficial theme song, and it's played quite at bit at Heinz Field . . .
Don't be shocked if there is a ton of J-Co again in the passing game this week. It's such a good plan. With all the attention Braylon Edwards and Santonio Holmes get on the outside, it makes so much sense to go to J-Co early and often. He's constantly getting favorable matchups . . .
Unlikely candidate playing Troy Polamalu on the scout team early in practice – Kellen Clemens . . .
Calvin Pace has been avoiding the media in the locker room during the playoffs. Not that this has anything to do with what happens on Sunday . . .
Sanchez is very, very focused this week. A reporter, who has the gift of gab, tried to engage him in stupid talk and he ignored her, continuing to go about his business at his locker . . .
The kick and punt coverage players had a lot of studying to do this week. One player told me that the Steelers don't have set kick or punt returners – using Antwan Randle-El, Antonio Brown and Emanuel Sanders in a rotation . . .
Speaking of the Steelers' special teams, there is a good chance safety Will Allen is going to miss this game due to an injury, and he's one of the better cover guys. This could help the Jets return game . . .
One other special team's note – having Eric Smith back for this game is huge for the Jets. He missed the first Jets-Pittsburgh game with a concussion. He had three special teams tackles last week in New England.
He should also help them with their tight end coverage issues. Heath Miller missed the first Jets-Steelers game, but the Jets' tight end problems still raised their ugly head, as his backup, Matt Spaeth beat them for a touchdown . . .
Ben Hartsock told me that Pittsburgh game, during the regular season, was a turning point for the Jets' offense.
Remember, this game was the week after the Jets 45-3 loss to New England.
And after that game, the Jets' coaches decided to go back to the offensive approach, the ground-and-pound philosophy, that worked so well for them in 2009.
Hartsock feels the Jets got back to their indentity in Pittsburgh, and it's been a boon to their offense from that game forward.
---