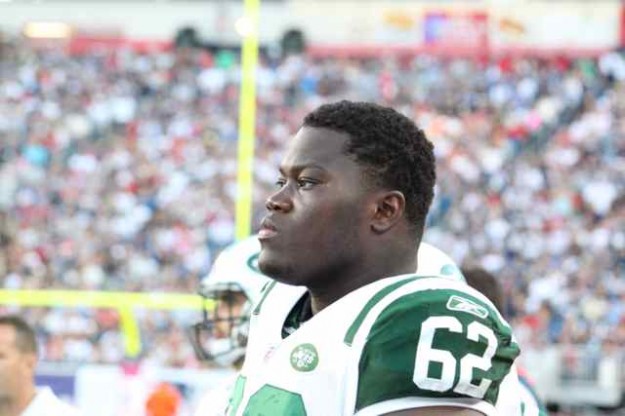 In Tony Sparano and Dave DeGugliemo, the Jets will have a lot of offensive line brainpower in the Atlantic Health Training Center.  This is a really good tag team; let's take a look . . .
The Jets offensive line is going to have two tremendous mentors in Tony Sparano and Dave DeGugielmo, the Jets new offensive line coach.
Sparano is the new offensive coordinator, but is an O-Line guru, who will be very hands-on with the blocking.
And now that he's finally released from his Dolphins contract, with the arrival of Joe Philbin, DeGugielmo will now join the Jets.
This guy has been coaching offensive linemen for a long-time, after playing guard and center at Boston University. BU used to have a very good 1-AA football program, before dropping it about 15 years ago.
Over the last 20 years, DeGugliemo, has certainly paid his coaching dues. He has coached the offensive line at BU, UConn, South Carolina, the New York Giants (assistant OL coach) and the last three years in Miami.
Tony and Dave worked together in the early 1990's on the BU staff, where Tony was the offensive coordinator and Dave was the offensive line coach. So these two go way back, and are very close.
And they very much on the same page.
Tony and Dave should do a really nice job improving the Jets blocking schemes. They should also be two really nice tutors for Vlad Ducasse and Wayne Hunter, and help those two guys take the next step.
This isn't to take anything away from Bill Callahan, but his contract expired, and the Jets let him walk; he's a terrific coach also. Some of the blocking issues in 2011 weren't Bill's fault – new right tackle, the Nick Mangold injury, poor depth and a quarterback who didn't display very good pocket presence.
However, when it became clear that the Jets were targeting Sparano to be their offensive coordinator, Callahan knew he better look for another job, because Tony would be so hands-on with the O-Line, and Degugliemo would follow him to New Jersey.
As you know, it didn't Callahan long to land a new job, as the assistant head coach/offensive coordinator/offensive line coach of the Dallas Cowboys. That is a great hire for the Cowboys, who are looking for better play from their offensive line,  and Callahan should deliver.
An entire off-season with the master technician Callahan will be great for the Dallas group.
Remember, what hurt Callahan, and Hudson Houck (who Callahan is replacing in Dallas) and so many other offensive line coaches, was the lack of an off-season in 2011, due to the lockout.
Long-time NFL offensive tackle, Willie Anderson, who is now tutoring high school linemen in the Atlanta-area, made a great point during the lockout. He said young offensive linemen would be hurt more than any other position during the work stoppage, because the off-season is so helping in teaching technique, hand-work, foot-work, and so-on.
The lockout really, really hurt Ducasse, and while Hunter isn't that young (30), it hurt him also as he transitioned from backup to starter.
An off-season for Ducasse, Hunter, Matt Slauson, Matt Kroul, Caleb Schaudaff, Austin Howard, Dennis Landolt and Trevor Canfield with Sparano and DeGugliemo, is going to be wonderful for all of them.
Premium will return on Tuesday at 8 pm.
---