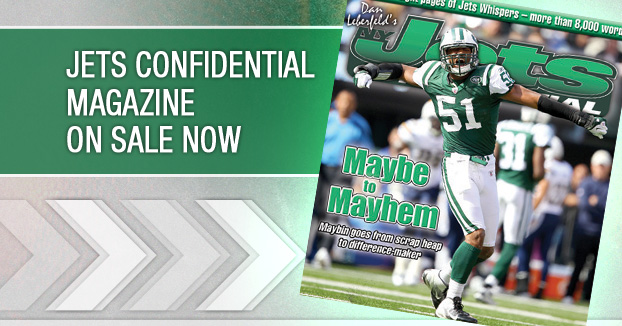 "They will put eight people in a box, so it makes it much more difficult to punt it to the side." – Westhoff on trying to put it out of bound against the Eagles and DeSean Jackson.
"You have to stay in your [lanes] and squeeze the field." – Westhoff on covering punt against DeSean Jackson. 
"We have to cover a lot of kicks." – Westhoff on the Jets kick coverage unit, and the team's low number of touchbacks.
"Get off times have gone from 1.32 to 1.25." – Westhoff on longsnaps improving with the rule that defenses can't lineup over the longsnapper.
"When you sign up, all excuses are over." – Westhoff on new players being added to special teams during the season.
"I couldn't be happier. He is playing at at Pro Bowl level. He is tough, very smart; give me a whole group of those guys. I love those kind of kids. If you play against Nick Bellore, you better be ready." – Westhoff on rookie LB Nick Bellore
---