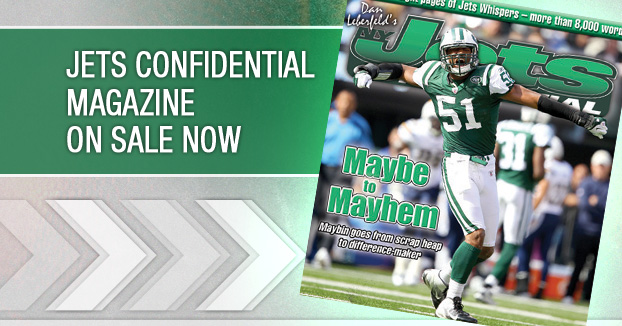 Q)Has it been like three playoff games in a row during this winning streak?
Ryan: It's playoff time right now. (That's how) we've approached it every game. We're not looking at what's past this week – this scenario (or) that scenario. We're looking at this team and that's it. We have one focus and that's to beat the Philadelphia Eagles. Every bit of energy is going to be focused on playing Philly.
Q)Your thoughts on Jeremy Kerley as the full-time punt returner now . . . 
Ryan: He was in this morning catching punts.  It's not going to be by lack of effort, I can promise you.  He takes it upon himself to get better.  He catches over 200 passes on the Jugs machine every day, and I can't tell you how many punts.  We know the work ethic that the young man has is terrific. 
(Against Kansas City), he ripped off a couple of big returns, so I think that was good.  He had a 26-yard return and then he had a 14-yard return, as well.  I thought Jeremy did a tremendous job.  We drafted him to be our punt returner.  I think he has great ability to do that. 
Obviously, he has to do a great job of catching the football first, then worry about the return second.
Q)How do you feel about controlling your own playoff destiny?
Ryan: We're not worried about anybody else.  I've said it for the last three weeks, I know it's a broken record, but it's the truth.  We're not worried about anybody else because it doesn't matter.  If we don't take care of our business, it's not going to matter what anybody else does or doesn't do.  That's where our focus is.  We have to get ready to play the Philadelphia Eagles.  This is going to be a huge challenge for us. 
---