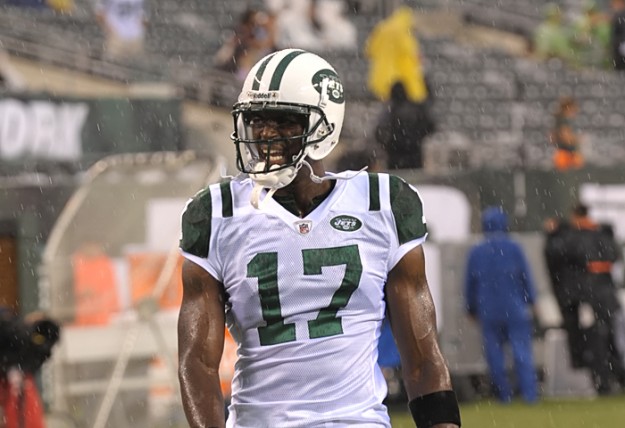 What is Rex Ryan's assessment of Plaxico Burress' Jets career so far?
"When you look at it, he has eight touchdown catches," Ryan said.  "I think that's outstanding.  He has been great.  There is no question.  Would we have liked to get him more passes?  Absolutely, but I think right now, with those two guys, Plax and Holmes outside, it has to make people nervous.
"I've spent quite a bit of time with him on Thursdays and I really enjoy him.  He's a great person.  He's been a great teammate.  Guys watch him.  He leads people.
"I know there were several teams that would have loved to have Plax on their team.  We felt fortunate that he chose to play for us."
---