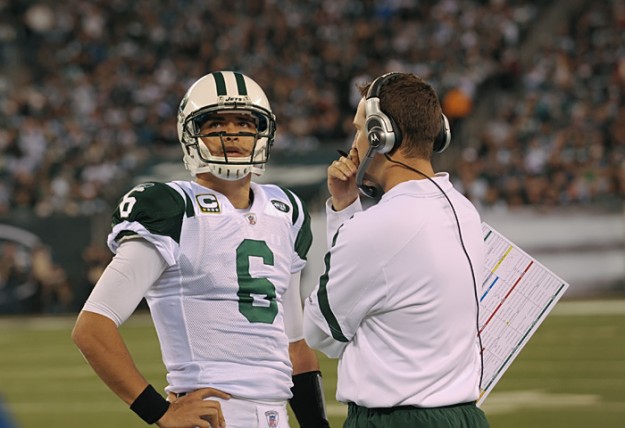 Here are Brian Schottenheimer's thoughts on WR Plaxico Burress –
"(He is) just that threat where you get isolated one-on-one. You go back to last game, we didn't do many things very well, but that one time they singled him on the backside, he was on Nnamdi (Asomugha), late in the game, and just the (great) catch that he made.
"(He is a) consistent player that's a big-play threat and he's been nothing but a pro. I mean, he works. It's been great to see and he's obviously excited about this week.
"He's very serious. He goes about his business, but the good thing is he knows [the Giants] guys pretty well, so obviously we lean on former players from other teams. If you've played there, hey, give us some feedback on these guys and he's been very helpful.
"The thing that's impressive; he still remembers a lot of things that they did, calls, things like that. He knows a lot of the players. Again, this guy thinks the game a lot, probably more than people think. He's even had some plays that he's brought up that he used to run and he used to have success with. I think it's very beneficial.
"I can't really put my finger on exactly [why Burress has just three catches in the last three games). I know the week before we only threw 21 passes. People are aware that if they play him one-on-one, he's a tough matchup for anybody, including Nnamdi.
"He's drawing a lot of attention from the secondary. We kind of just missed on some things, whether it's protection things breaking down or Mark being forced. There was a play that we had a chance for a big play to him in the, I think, second quarter last week, but Mark kind of got flushed a little bit and couldn't get his feet set for him."
---