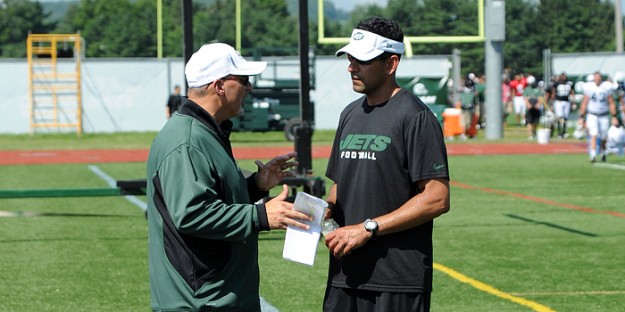 Q)What needs to improve?
Sparano: I would say finishing blocks, things at the second level, route discipline.
Q)What did you think of Austin Howard's performance in Cincinnati?
Sparano: I thought that he played about 75 percent good.
Q)Will Mark Sanchez use a wristband during the regular season?
Sparano: I am not sure.
Q)What is your reaction to people saying the Wildcat can't work in the NFL anymore?
Sparano: I have no idea.
Q)Where there are a lot of protection breakdowns against the Bengals?
Sparano: Not breakdowns – there was one protection breakdown.
---