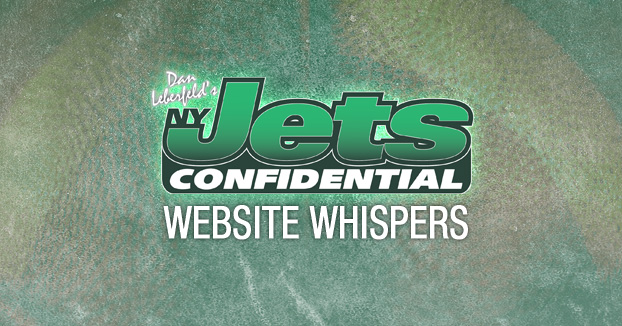 I understand why Matt Slauson would say that, and it's what he's got to say, but this is really overblown. Let's take a look . . .
I mentioned this on twitter on Friday, and now let's expound on it – this concept that the Jets need team-building.
Slauson is a tremendous guy, and an underrated left guard.
He did have a rough stretch late in the year, but now we know he was playing with a ravaged shoulder (and MCL sprain).
He's the kind of guy you want on your roster.
And he's such a standup guy.
While so many teammates would hide from the media during the week, or after games, last season. he would sit there, at his locker, for what seemed like forever, answering endless questions.
And now we find out he was sitting there probably in a great deal of pain.
On top of all that, he has a stuttering problem.
So many people with this unfortunate condition would try to avoid talking to the media, but he tackles his problem head-on, and never turns down a request.
He was asked this week about what the team can do about the locker room issues late in the year.
"I have been talking to some guys about if we are going to do some team-building stuff and there are guys brainstorming right now," Slauson said.
Matt means well. He always means well, but this whole deal is totally overblown.
This is not a divided-team. I can assure you of that.
I hate to be repetitive, but this is all about Santonio Holmes.
Honestly, who else is a problem in there?
Derrick Mason and Emanuel Cook are gone. I don't think either one of them is that bad a guy, but I'm just bringing up a couple of guys that had minor issues last season.
Plaxico Burress seemed disgruntled, and he's gone also.
I challenge anybody out there to name another problem child in that locker room?
This isn't a bad group.
This idea that the Jets need to hold hands and sing, "Kumbaya," is totally overrated.
And honestly, I doubt that Holmes would be into "team-building" anyway.
This solution here is simple – they need get this passing game going, and get Holmes more involved.
Keeping him interested and engaged is the answer here.
We will see how Tony Sparano does this.
Get this guy the rock, and let him do his thing, and he will behave.
This might sound like appeasement, but it is what it is.
And the Sanchez-Holmes relationship isn't as bad as people think.
It really isn't.
Holmes got fed up with the inept late-season passing attack, and took his frustration out on Sanchez.
If the Jets can get this passing game to perform on a higher-level, this relationship will be fine.
The Jets don't need team-building, they need passing-game building.
And on some level, and this might sound strange, I respect Holmes somewhat for his explosions late in the year.
He was like the character from the movie, "Network," who said, "I'm mad as hell, and I'm not going to take it anymore."
The passing game turned into a joke, and he was pissed.
Instead of pretending like everything is okay, like so many others, he blew his stack.
Perhaps he could have handled it better, but he was fed up.
B-Schotty is gone, and let's see what Sparano can do to fix this mess.
(Premium will return on Monday by 9 pm.)
---