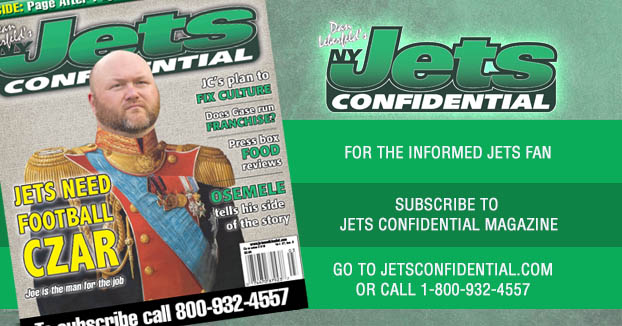 In his pre-draft press conference, Jets GM Joe Douglas was asked a lot of questions about Jamal Adams contract situation. It had just come out that Adams would not be attending the team's virtual off-season program to protest his current contract situation. He wants a lucrative long-term extension. The safety is entering the fourth season of his rookie contract. The Jets picked up his fifth-year option, so he's locked up for next two years. Veteran NFL scribe Gary Myers reported this week that the contract extension talks aren't going well. Here is the exchange between reporters and Douglas about Adams at his April 24 press briefing:
Rich Cimini – ESPN: It's become apparent in recent days that Jamal is not pleased with his contract situation. Can you address that and have you been in communication with him?
Douglas: I haven't had any conversations recently with Jamal. Our voluntary off-season program begins April 27 and the highlighted word is "voluntary.'"
Cimini: At the Combine, you said your plan was to make Jamal a Jets for life – is that still your plan?
Douglas: Nothing's changed since the last time we spoke.
Manish Mehta – New York Daily News: Just to follow up on that, you had said, as Rich had noted, you mentioned that your plan is to have Jamal as a Jet for life, but you have also said consistently, that you will listen to offers, which sounds like a bit of hedging, so why not definitely say that Jamal Adams will be a Jet for as long as he wants to be, and I have a follow-up to that as well.
Douglas: Yeah, I've made it known that, certainly, the plan would be for Jamal to be here long-term, again, I've also made it known, I have to do what's in the best interest of this team if other teams call to talk about players, I will listen. But going into this draft, my intent isn't to move any players, but if he team calls, we're going to have conversations. I don't view it as hedging, I view it as doing my job, and what's your follow-up question.
Mehta: Why, just philosophically then, why isn't Jamal Adams considered an untouchable player. You have alluded to in the past, that the quarterback is viewed in that light, and obviously he's not a quarterback, he's clearly the most productive player on your team, by ever statistical measure, why don't you view him as an untouchable, and real quick, what you just said about listening to offers, is if fair to say that when a call comes in, you will do more than simply listen, you will engage and offer counters?
Douglas: I'm not going to get into hypotheticals, as far as engaging and going back and forth. As far as how I feel about the quarterback position, I've always made that known, I feel that quarterback is the most important position in all of professional sports, and I feel we have a very good young player in Sam Darnold. My opinion on Jamal has been consistent since I arrived here. Jamal is an unbelievable young player and our plan is to keep Jamal here a long time."
Connor Hughes – The Athletic: Not to keep hammering on the Jet for life thing, while you guys can extend Jamal Adams now, you don't necessarily have to do that, because you can control him with a fifth-year option, he's under contract for this year, and obviously if you had to could franchise him as well, how do you balance resigning him with when you want to re-sign him? Is this something you want to get done right away, or are you content waiting because of how much control you have over his deal?
Douglas: I think once we've gotten through free agency and the draft, the next step will be to get together as a group, and connect with Jamal sometime after the draft.
****************************************************************************
The new issue of Jets Confidential Magazine is out, and one of our best ever. Page after page of the good stuff on Gang Green. To subscribe, click below, or call 1-800-932-4557 (M-F, 9-5). Get it, you won't forget it!
---