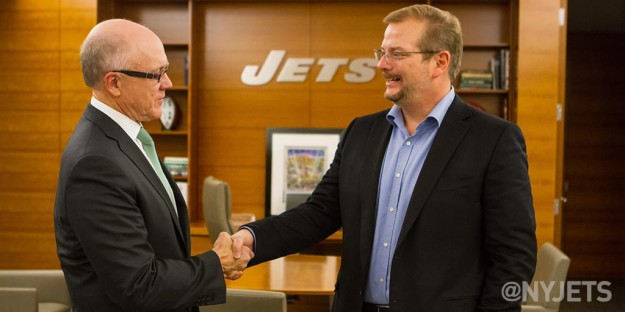 Every time the Jets add a receiver, we keep hearing the target was added because Geno Smith needs more weapons.
This angle is becoming a caricature of itself.
The Jets picked Ohio State wide receiver Devin Smith, in the second round, because he was the best player on their draft board.
He wasn't added to buttress Geno Smith. He was added because he is a very talented player who constituted excellent value in the second round.
Devin Smith is a player with world class speed who can blow the top off a defense, which should not only help the Jets' passing game, but their running attack was well. He's the kind of guy who can get a safety to leave the box.
Will he help Geno Smith? Heck, we don't even know if Smith is going to be the quarterback. That remains to be seen.
But no, the Jets didn't pick Devin Smith, or add DeVier Posey in a trade, to prop up Geno Smith.
They did it to improve their depth, and add some more competition to the receiver room.
Because no matter how many weapons they add, Geno Smith, like a lot of young signal-callers, must do a better job reading defenses, manipulating safeties with his eyes, and not locking on his first read.
---