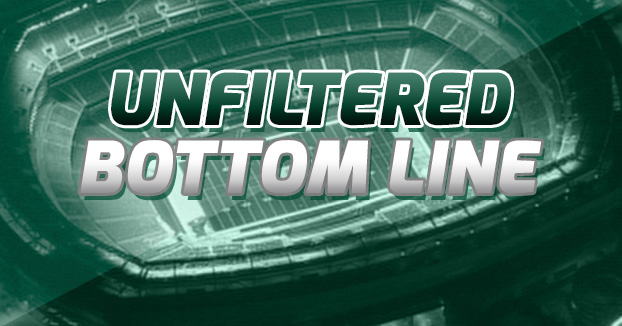 He was a good player for the Jets, and contributed to the team when healthy, but the timing of his lucrative contract extension was odd,
Talking about wide receiver Quincy Enunwa, who was released on Monday.
On December 28, 2018, the Jets gave Enunwa, who was sidelined at the time with a serious ankle injury, a new four-year deal for $36 million, with $20 million guaranteed. The next day, they put him on season-ending injured reserve. Who writes big checks to players you are about to put on IR? And the fact that he landed on IR two years in a row in 2017-18, perhaps you need to go with one-year deals due to the injury risk.
Granted guys usually come back from high ankle sprains, but why not wait to you see that he's back to 100 percent, before you pull the trigger on a new deal?
Kind of like when Mo Wilkerson got a massive contract in 2016 before he was 100 recovered from a broken right fibula. He got $53 million guaranteed, and clearly the leg was still an issue during the next season.
Granted, it was a neck injury that ended Enunwa's career, but what was the rush to give him massive money, after two years in a row that ended with serious injuries? Remember, Enunwa had a season-ending neck surgery in 2017 (the same issue that ended his career).
Hey, good for Enunwa, who is set for life, and he was smart to take the money at the end of the 2018 season. Perhaps he also wondered what the heck they were doing giving him $20 million guaranteed as he hobbled around the building at the time.
But this sort of reckless spending needs to be in rearview mirror in Florham Park, and you get the sense it is with Joe Douglas in town.
****************************************************************************************************
To subscribe to the monthly Jets Confidential Magazine, click below, or call 1-800-932-4557 (M-F, 9-5).
---