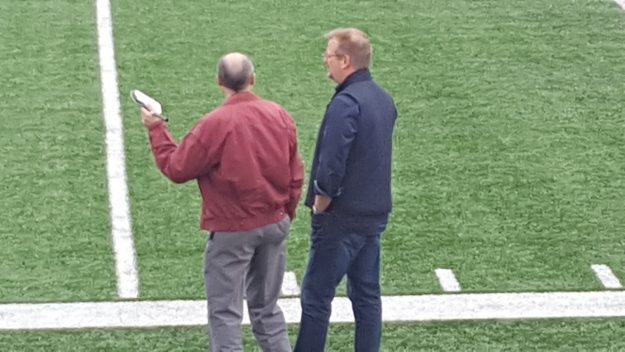 The Jets are going to hire New Orleans Saints wide receiver coach John Morton as their offensive coordinator. ESPN's Adam Schefter made the announcement.
Nobody knows what kind of job Morton will do because it's his first time calling NFL plays, but you have to respect his resume.
His last two gigs were under Sean Payton in New Orleans and Jim Harbaugh in San Francisco. These are two of the best offensive play-callers around.
Working under those two dudes was a great experience for Morton, and gave him access to two of the best offensive playbooks and minds around.
While Morton has never called NFL plays, he did at USC in 2009-10 under Pete Carroll, which was a great program at the time.
Working under Payton, Jim Harbaugh and Carroll – that had to be very beneficial experience for Morton. That is quite a head coaching trio.
We will see how this works out, but Morton's resume and who he's worked under – pretty impressive.
*****To subscribe to the amazing Jets Confidential Magazine, click below, or call 1-800-932-4557 (M-F, 9-5).
---