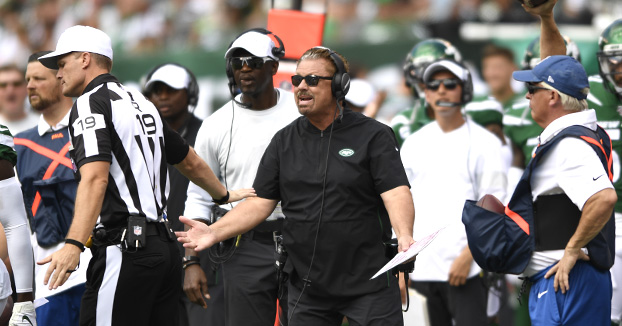 East Rutherford, N.J. – There were a lot of reasons the Jets lost to Buffalo today, and this is one of them.
They had one sack against a pedestrian Buffalo offensive line that came into the 2019 season as a big question mark for the Bills.
The Jets only sack of the game came on Buffalo's first series of the game, a strip sack by linebacker Jordan Jenkins that was recovered by defensive tackle Steve McLendon.
They didn't get one sack the rest of the game.
And on so many passing plays, Bills QB Josh Allen had all day to throw.
They got in his face on occasion, but not enough.
So add the lack of a pass rush to the list of reasons the Jets lost today.
The Bills' line entered the season as a supposed weakness.
It didn't look like that today.
************************************************
To subscribe to Jets Confidential Magazine, click below, or 1-800-932-4557 (M-F, 9-5). Blunt but fair.
---