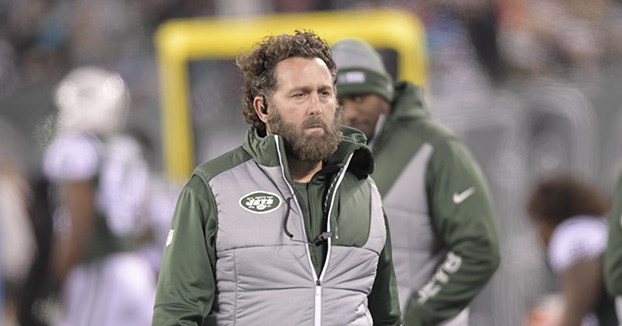 In Tuesday's Jets practice, rookie wide receiver Chad Hansen hurt his left knee.
There was a running play to the right side. Hansen was blocking for a runner down the field, and at the end of the play, somebody fell on the back of his left leg. He limped off the field and never returned.
Today, I saw Hansen with some kind of brace or wrap covering his entire left leg.
I'm not sure of the severity of the injury, but it certainly doesn't seem like a season-ending malady.
Hansen is the Jets' 2017 fourth-round pick from California-Berkeley.
*****To subscribe to the monthly Jets Confidential Magazine, click below, or call 1-800-932-4557 (M-F, 9-5). A must-read for Jets fans.
---