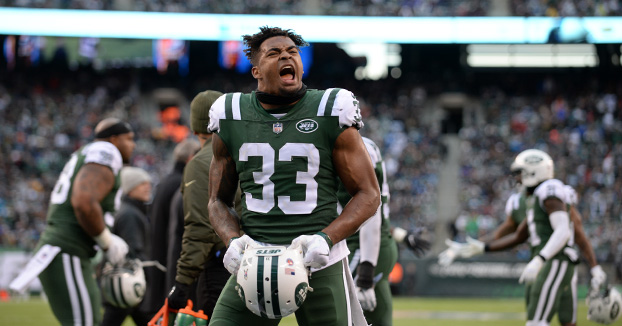 The Jets are fighting hard, but have been on the wrong side of several close losses this season.
This happened to them again in a 35-27 loss to Carolina on Sunday.
These sort of losses were commonplace for the 2016 Panthers, a team that finished 6-10. Carolina started a lot of young players last year, especially in the secondary.
"Last year were weren't able to come away with these wins," Panthers linebacker Thomas Davis said after his team beat the Jets Sunday.
The Jets are competing hard this season, getting close, but not smoking enough cigars after games.
Perhaps the next step in their cultural transformation, which began this year with a roster overhaul, is learning how to put the finishing touches on games.
---