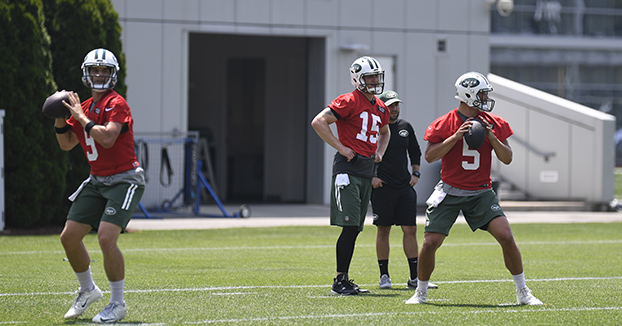 Florham Park, New Jersey – People can spin this anyway they want, including coaches, but Josh McCown is clearly ahead in the Jets' quarterback competition.
You don't need to be Bill Walsh to see this.
McCown was more decisive and accurate this spring than his two counterparts – Bryce Petty and Christian Hackenberg.
If the season started today (which it obviously doesn't), and the Jets picked their starting quarterback based on who looked best in the spring, that would be McCown.
Now this could change in training camp. Perhaps McCown's two competitors narrow the gap. We shall see.
But he was the top performer in the spring. There is no doubt about that.
*****To subscribe to the monthly Jets Confidential Magazine, click below, or call 1-800-932-4557 (M-F, 9-5). So much great info on the Jets you won't read anywhere else. New issue coming out next Tuesday.
---