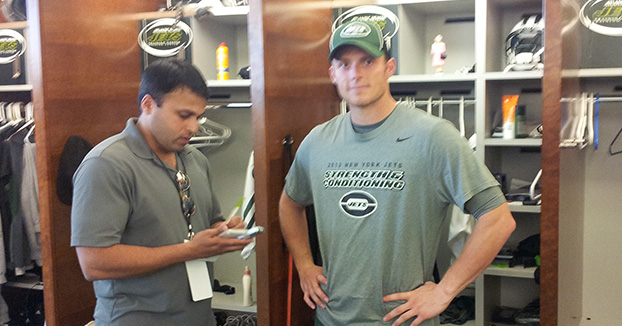 Why is Manish Mehta interviewing a QB not even in the competition?
The Daily News and New York Times have reported Greg McElroy was out of the "open" competition before it even started?
And it looks like they are right based on the reps in practice.
So why are Mehta and others, wasting their time, and Greg's time, interviewing a third-string quarterback, who clearly isn't on the level of Mark Sanchez and Geno Smith?
---