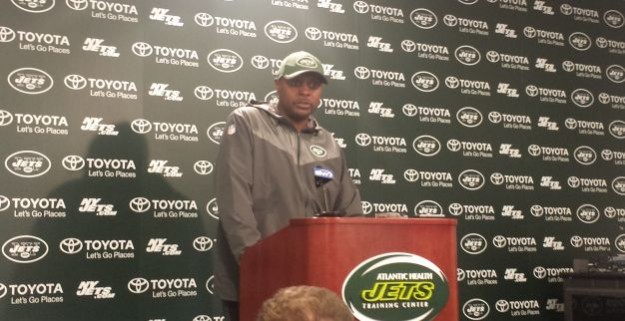 Florham Park – Jets Defensive linemen Muhammad Wilkerson and Sheldon Richardson have not been on the practice field during the team's voluntary minicamps or OTAs.
Jets defensive coordinator Kacy Rodgers did not appear to be too worried about his two young defensive linemen missing the preliminary installation of his defense.
"Well the thing is right now we're still in such a voluntary phase and we still have training camp," Rodgers said. "Our system is very player-friendly. This is not a system where if you fall so far behind you can't catch up. This is a system that a guy can come in and pick it up in a hurry."
Head coach Todd Bowles said that Richardson has been "in and out" during the offseason workout program, but has not been to a practice.
---