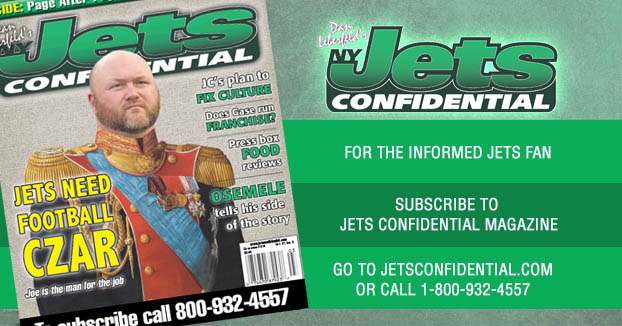 It was announced on Tuesday, the Jacksonville Jaguars will play back-to-back games in London next season. They will obviously practice in Great Britain between the games.
Will the NFL do something similar for the Jets with their two 2020 games in Los Angeles?
In 2020, the Jets will play both Los Angeles teams on the road – the Chargers and Rams.
Will the NFL schedule those games back-to-back allowing the Jets to stay out west for the week, and not make them travel cross-country three times? The Jets also play in Seattle.
Since the Jets also play at the Seahawks, it's possible that one of their Los Angeles games could go back-to-back with their contest against Seattle.
So don't be shocked if the league has the Jets play two of their West Coast games on back-to-back weeks.
We will find out in April when the NFL schedule is announced.
**************************************************************************
To subscribe to the monthly Jets Confidential Magazine, click below, or call 1-800-932-4557 (M-F, 9-5). It's loaded with great info on Gang Green you will not read anywhere else. Makes a great gift for a Jets fan. Check it out!
---