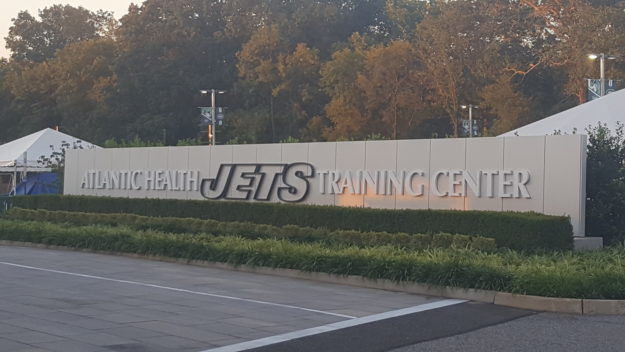 With Lucky Whitehead out with a broken foot, this player is a leading candidate for the Jets kick/punt return jobs.
His name is Frankie Hammond.
Who is Frankie Hammond?
Well people in Hallandale, Florida certainly know who he is.
He was a star at Hallandale High School. University of Florida fans might remember him for his 75-yard TD pass against Tennessee in 2012. But his career for the Gators was kind of nondescript. The quarterback situation during his time there didn't help. Not only did it hurt the receivers there, but it ended up getting coach Will Muschamp fired.
He signed as an undrafted free agent with Kansas City in 2013, and spent the next four seasons bouncing between their practice squad and regular roster. The fact that Andy Reid kept him around that long, tells you something about him. The emergence of Tyreek Hill last year forced Hammond to spend last season on the Chiefs' practice squad. Hill was the best returner in football last year. They certainly didn't need Hammond.
After last season, when Hammond's time on the Chiefs' practice squad ended, the Jets jumped on him, and signed him to a future's contract.
And now he's one of the leading candidates to be the Jets kick/punt returner. He had 29 punt returns for the Chiefs in 2014-15.
He's got 4.4 speed, and keep in mind, he was also a high jumper on the University of Florida track team, which is a sign of athletic explosiveness. And he got some great training the last four years from Chiefs special team's coach Dave Toub, considered by many to be the best in the business.
2017 is certainly a year of opportunity in Jetsville. Hammond needs to take advantage of that, grab this kick/punt returner job, and run with it.
*****To subscribe to Jets Confidential Magazine, click below, or call 1-800-932-4557 (M-F, 9-5) to subscribe. The new issue of JC, with tons of inside info from Jets camp, comes out later this week, You won't want to miss it.
---