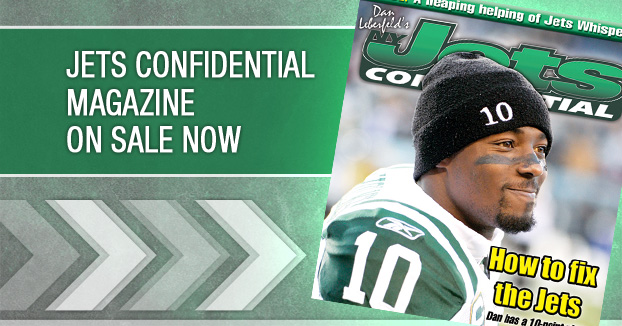 Many people, including LaDainian Tomlinson and Damien Woody, feel that the Jets coddle Mark Sanchez.
Woody Johnson was asked about this theory.
"You always try and take care of your quarterback," Johnson said. "They probably coddle Tom Brady and all of the other great quarterbacks in the league too, in terms of that. Do we overprotect Mark or coddle, since that seems to note kind of a negative? I don't think we do. He is the first guy in here and the last to leave. He is a critical part of the team so you spend more time with him. Is that coddling? I don't know. "
Maybe great quarterbacks are coddled.
But Sanchez isn't a great quarterback
So it's time to stop coddling him.
---